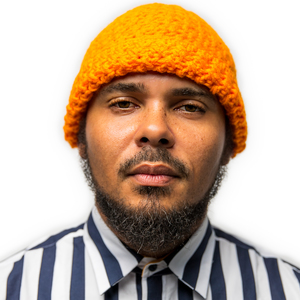 Having had major success with Koffee's Toast, producer Walshy Fire will release his debut album ABENGon June 7 on the Mad Decent label. The 11-track set features collaborations between African and Caribbean acts.
Artistes involved include Christopher Martin, Timeka Marshall, Nailah Blackman, Machel Montano, Bunji Garlin, Kranium, Demarco, Mr Eazy, Stonebwoy, Wizkid, Masicka and Alkaline.
In an interview with the Jamaica Observer's Splash this week in Kingston, Walshy Fire, a member of EDM trio Major Lazer, explained the ABENG concept.
"I've always put out solo projects, an' Major Lazer doesn't do authentic Caribbean music. It's fusion. An' I wanted to do more authentic reggae, one-drop rhythms an' some dancehall rhythms and Spanish songs. This is my first actual album an' I feel really proud of it; I wanted to do something that was in my mind, a dream for a long time," he said.
The project took almost two years to complete.
"Scheduling can be difficult, but not difficult, because I am friends with these artistes. I don't do music with anybody that's not my friend. I have a friendship with them so the music feels authentic," Walshy Fire points out.
The first single from ABENG is No Negative Vibes featuring Alkaline and Runtown.
ABENGwill be released at a time when Walshy Fire is enjoying his biggest hit song in Jamaica. Toast announced Koffee as a bona fide star and arguably the biggest name in dancehall.
"I think what I have is a great momentum off Koffee's Toast in the positive music space. In a space that did not exist by name. Toast was a great opener. I love what I'm doing an' I think we've created the space of directly talking positive music," he reasoned.
Walshy Fire admits he did not expect Toast to become a massive hit.
"I don't think you ever expect any song to be a hit. But, you do know when a song is special and yes, I did know the song was special an' the beat was on fire. Koffee is an amazing talent."
The younger brother of former Jamaica and West Indies fast-bowler Courtney Walsh, Walshy Fire (real name Leighton Paul Walsh) is 37 years-old. He grew up on Molynes Road in Kingston and credits living close to Half-Way-Tree for exposing him to music and entertainment.
"If you grew up in Half-Way-Tree you cannot go round music. When you come from Half-Way-Tree, it's like the university of music. There's no louder place in Jamaica, di bus dem with the loud, blazing music, remember di Jolly (Joseph) bus an' Road Runner bus dem? Half-Way-Tree had House of Leo, Skateland, Aquarius Records store an' JBC Television. I used to buy my cassettes in Half-Way-Tree from Jack Sowah an' Cassette Ninja. Di soun' culture, di dancehall culture, you were exposed to them in Half-Way-Tree," Walshy Fire reminisced.
After migrated to Florida after passing his Common Entrance Examinations to attend Kingston College. He attended Clark Atlanta University and Florida A&M University before taking a corporate job at IBM.
"I hated corporate life. I left and went came back to Jamaica where I went into the sound system life. I started out with Changes 'soun' from Nannyville an' then went on to Coppershot where I did two years with that soun'. I came back to America and did 12 years with Black Chiney," Walshy Fire disclosed.
It was during his time with Black Chiney (whose other members were Willie Chin and producer Dwayne "Supa Dups" Chin-Quee), that he was first exposed to music production.
"These guys were the first inspiration to me learning like from a sound system style point of view. While I was a part of Black Chiney, that's when I first saw the production side. My first production was a song called Show You Off with an African artiste called Wurld," he recalled.
It was not long after that he met Thomas "Diplo" Pentz and Trinidadian Christopher "Jillionaire" Leacock of Major Lazer.
"Diplo was a fan of Black Chiney an' every remix that we played at di parties, we pressed them on vinyl. Then we met him an' at di time his MC, Switch, had become a Christian and left di group an' he asked me to fill in. It was supposed to be temporary but it became permanent and I never left."
Major Lazer enjoyed massive success during the EDM craze that started a decade ago. Their string of hit songs include Pon Di Floor (with Vybz Kartel), Watch Out Fi Dis (with Busy Signal), Lean On (with MO), Cold Water (with Justin Bieber), Powerful (with Ellie Goulding and Tarrus Riley) and Bubble Butt (with Bruno Mars, Tyga, 2 Chainz and Jamaican dancer Mystic).
Source: Walshy Fire sounds the ABENG