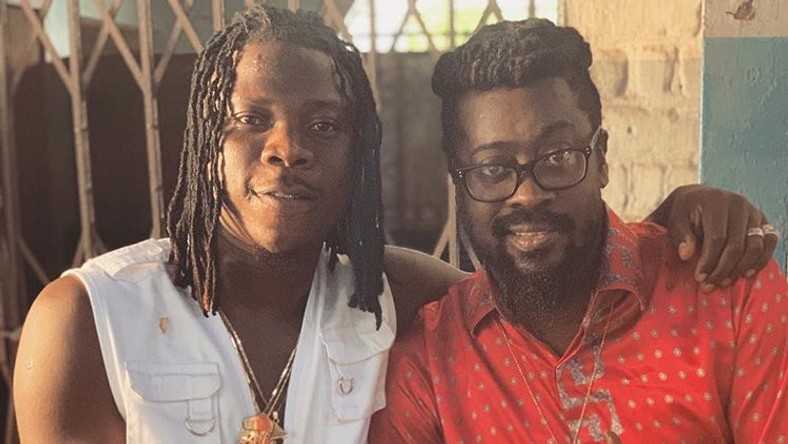 Fresh from winning the Kids' Choice Award for Favourite African Star, Ghanaian reggae artiste Stonebwoy has announced his first collaboration with Jamaican dancehall artiste Beenie Man.
Although he has not revealed the release date or title of the track, he has made it clear via his uttering on social media that the song should be out later this year. This is not the first time Stonebwoy, who was on the line-up for the 2018 staging of Reggae Sumfest, has worked with Jamaican stars who have influenced his music. In the past he has collaborated with Sean Paul, Morgan Heritage, I-Octane, Kabaka Pyramid, and Agent Sasco.
Stonebwoy was in Jamaica this week and has been flooding his social media accounts with photos of himself and a slew of Jamaican acts. The Ghanaian dancehall artiste, has taken to his social media to share behind-the-scenes moments with top Jamaican dancehall artistes Beenie Man, Sean Paul, Tarrus Riley, and Chi Ching Ching on the set of the video for the single No Weakness.
Showing his appreciation for his Kids' Choice Award, which was held in Los Angeles last Sunday, Stonebwoy said: "I feel so good and grateful for winning the Favourite Africa Star category of the Nickelodeon Kids' Choice Awards 2019. Guess what? I couldn't have done it without your votes, so thank you very much for voting for me and I hope you guys enjoy the rest of the slime at the Nickelodeon Kids' Choice Awards 2019."
Nickelodeon's Kids' Choice Awards 2019 united children across the globe by providing them with a platform to vote for and celebrate their favourite personalities.