Spice is about to release one of the year's most anticipated albums "Ten". The album is scheduled to be released by Aug 6th for fans to enjoy. The team from the RadioDubplate Show had the opportunity to spend the last two weeks listening to the album.
Hence, we are now in a position to give our review of the finished product that will be available for the world.
The 15 track album is loaded with contributions from proven producers with credentials that will automatically see this album receiving Grammy considerations. This album has a unique and interesting background story, because circumstances surrounding the delivery of Spice's debut was delayed just about ten years.
Moreover, this is a debut album for an accomplished Jamaican artist who has influenced the Dancehall scene and has been relevant for almost two decades.
After listening to "Ten" it's clear that Spice is a confident artist with many shared experiences with her fans over the years. Many of the singles from the album posses an abundance of introspection into Spice's life.
By the conclusion of "Ten" you not only very familiar with Spice's background story; but the listener can appreciate what's important to her, what drives her passion, and embrace her pivot of shifting the genre to a potential new audience.
While listening to the album you might find yourself comparing Spice's previous releases over the years. The noticeable change with "Ten" is that Spice doesn't deliver pretentious lyrics in her music by making references about her rivals; and or another women, as she has done in the past. In this album Spice opted to reference social commentary; her life as it pertains to her family, and her growth as a black woman in American and Jamaica.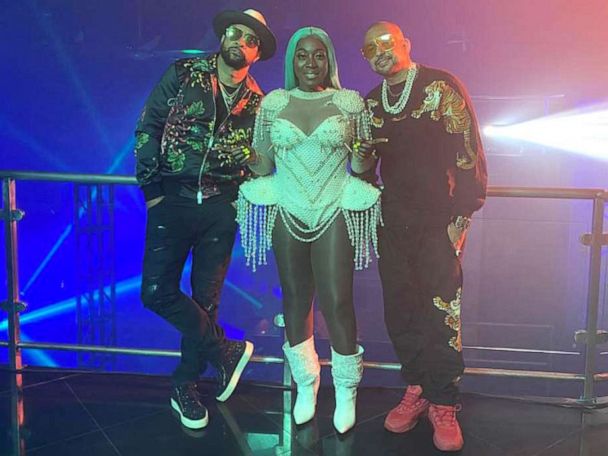 "Ten" was overdue for the fans of Spice and was a long time coming; looking at this album from a macro perspective "Ten" was overdue for the entire music scene.
Listen to the full breakdown of the album on the audio link by Richard Banton & Big G from the RadioDubplate Show.
"Ten" will be released on Aug 6th through VP Records and  the executive produced for the album is Shaggy.